About
Abbrev:..
oAnth
.....Motto:...
Nothing to Hide'
.#25c3/#CCC.:..Den Nachgeborenen ein
gemahnendes Vorbild & zur bleibenden Erinnerung -
Loc:
München (Munich - Germany).
..............................................................................................................................
Intended: a
caleidoscope
of repostings, feeds &
direct postings
in
EN
....DE....
FR
..
Selected entries from oAnth are provided via
scoop.it - oAnth miscellaneous
.........
..............................................................................................................................
Start of active postings on this
Tumblelog Diary
[
microblogging
-- WP] on Jan 2009,
nonetheless a great number of earlier entries are indirectly implemented via RSS-feeds.
. . . . . . . . . . . . . . . . . . . . . . . . . . . . . . . . . . . . . . . . . . . . . . . . . . . . . . . . . . . . . . .
Selection by entry types - starting with the latest. . . . . . . . . . . . . . . . . . . . . . . . . . . .
. . . . . . . . . . . . . .
files
. . .
videos
. . .
images
. . . . . . . . . . . . . . . . . . . . . . . . . .
. . . . . . . . . . . . . . . . . . . . . . . . . . . . . . . . . . . . . . . . . . . . . . . . . . . . . . . . . . . . . . .
See likewise . . . . . . .
>>
02myTagManual
. . . . . . >>
latest compilations . . . . .
..............................................................................................................................
. . . . . . . . . . . . . . . . . . . . . . . . . . . . . . . . . . . . . . . . . . . . . . . . . . . . . . . . . . . . . . .
:: at twitter
02mytwi01
.................................... seenthis >>
02myseenthis01
::::::
..............................................................................................................................
- - by oAnth:
ABOUT THE ACTUAL
SOUP.IO STATUS
- - - latest entry 2015-07-01 - -
::::::::::::::::::::::::::::::::::::::::::::::::::::::::::::::::::::::::::::::::::::::::::::::::::::

COUNTER START: 2014-03-01
:::::::::::::::::::::::::::::::::::::::::::::::::::::::::::::::::::::::::::::::::::::::::::::::::::::
Newer posts are loading.

You are at the newest post.
Click here
to check if anything new just came in.
January
30
2014
The proposal of the European Commission on Net neutrality is currently discussed within the European Parliament. Committees appointed for opinion have already expressed their point of view on this text – except the Civil liberties (LIBE) committee, whose report will be voted on February 12th.
Opinion Reports bring potential improvements
Since last summer, La Quadrature du Net and others have expressed several doubts and concerns on the proposal of the European Commission.
In order to fill those legal voids, on December 2013, La Quadrature du Net proposed a batch of amendments, whose main goal was to help Members of the European Parliament to:
follow the BEREC guidelines for Quality of Service in the scope of Net neutrality, clarifying specialised services have to be operated within closed electronic communications networks;
stress that a specialised service shall not reiterate a service functionally identical to a service already available on the open Internet, in order not to circumvent Net neutrality and boost innovation in the digital economy;
better define the nature of a reasonable traffic management practice;
cover the freedom to connect any devices to the network;
endow regulatory authorities with legal instruments geared to: monitor and report on Internet traffic management measures; put in place clear procedures to address citizens'complaints on the infringement of Net neutrality; be in capacity to sanction Net neutrality breaches.
The outcomes of this first "round of voting" open a window on the future and crucial steps of the procedure. Committees appointed for opinions have indeed proposed some improvements to the original text of the European Commission such as the deletion of article 19 on Assured Quality of Services products1, the introduction of an enforcement mechanism or the deletion of "serious crime" as a condition for the implementation of any traffic management measure.
However, it remains to be seen whether Industry, Research and Energy (ITRE) committee will accept to take these opinions into account when its own report – directed to influence the final position of the European Parliament as a whole – will be adopted on February 24th. In any case, on specialised services and the definition of Net neutrality, which are crucial aspects of any Net neutrality legislation, much remains to be done.
Key aspects of Net neutrality still missing
The last week vote in Internal Market (IMCO) committee demonstrates how the Net neutrality principle is still in danger. For example, the definition of specialised services therein adopted, is very far from being satisfactory2: the compromise reached does not clarify indeed that the dividing line between a specialised service and an internet access service is whether or not that service is operated within closed network and is already available over the open Internet. Furthermore the provision aimed at "deploying traffic management to ensure the appropriate level of network capacity and quality", if maintained, will de facto become a gaping loophole in the Regulation, allowing providers to discriminate on the basis of contents.
The same kind of approach on specialised services has been adopted in Legal Affairs (JURI) committee, where the amendment carried also opens the doors to anti-competitive practices3. The Members of the European Parliament have to be aware that refusing to complete the definition of specialised services would mean to definitely compromise the free choice of Internet users and their wonderful potential of creativity and innovation4.
Furthermore, JURI committee rejected the excellent amendment 615, tabled by Marietje Schaake (NL - ALDE) and Cecilia Wikström (SE - ALDE), pleading for a reinforcement of the Net neutrality principle, by protecting the right of every single user to connect any hardware device to access the Internet.
Del Castillo and Rohde against everyone else?
On February 24th, the text will be voted in ITRE committee, responsible for the file; the report adopted at that time will be thereafter submitted to the whole European Parliament, during the last plenary sitting of this legislation, currently scheduled for April 2nd. Unluckily, this committee raises several concerns.
First of all, the rapporteur, Pilar del Castillo Vera (ES - EPP), has refused, since the beginning of the decision-making process, to introduce or promote amendments guaranteeing a true protection of Net neutrality. Although she is wary of clearly displaying her opposition to a definition of specialised services BEREC-oriented, her public statements plead in favour of "an inclusive approach" supposed to guarantee the fruition of an open Internet. But what does she mean exactly? Why a stricter definition of specialised services could harm any player's possibility to navigate and benefit of an open Internet? Why a greater guarantee for European citizens to benefit of their right to communicate without interferences would challenge the existence of an open Internet? Why does she not have the political bravery to state that Net neutrality is not something she cares about, as potentially problematic for telecom giants? At least, it would be more clear and honest for her constituency.
Secondly, Jens Rohde (DK - ALDE), shadow rapporteur for the ALDE group, did not even make the effort to table amendments on those critical subjects and he did nothing but state to share Pilar del Castillo Vera's positions. This passive attitude is quite deplorable; all the more so as there is considerable number of dissenting voices within his group. Excellent amendments have been tabled in various committees by his fellow party members Sophia in 't Veld (NL - ALDE), Marietje Schaake, Cecilia Wikström, Nadja Hirsch (DE - ALDE), Alexander Alvaro (DE - ALDE), who genuinely defend and reinforce the Net neutrality principle. These voices cannot go unheeded.
The fate of Net neutrality in the hands of socio-democrats?
However, the Net neutrality fringe within the ALDE group is not the only one in the European Parliament. Aside the excellent work made by the Greens – headed by their shadow rapporteur Amelia Andersdotter (SE - Greens/EFA) – we also observed good inputs coming from socialists, headed by Mrs. Catherine Trautmann (FR - S&D), as shadow rapporteur for her group, and Dimitrios Droutsas (GR - S&D), as Vice-president of ITRE committee.
As Mrs. Herczog (HU - S&D) recently stated speaking on behalf of Catherine Trautmann, the Socialists seem to attach a great importance to a clearer definition of specialised services. Unluckily, even if the amendment 3606 – cosigned by Trautmann, Madurell (ES - S&D), Droutsas and Herczog – goes in the right direction, it really needs to be improved in order to prevent that a service functionally identical to another available on the open Internet could be commercialised. This provision is essential to guarantee a fair competition and innovation within the European single market for electronic communications and create all guarantees necessary to a genuine implementation of the Net neutrality principle.
Mrs. Trautmann, as the person with the most authority for her role, competence and experience on this kind of issues, is the only one in capacity to fight against the anti-Net neutrality and anti-competitive positions existing within ITRE committee. And she can do it, all the more so as her colleague Dimitrios Droutsas, with who she signed the insufficient amendment 360 on the definition of specialised services, realised the importance of a further clarification on that field. As a matter of fact, in view of the adoption of LIBE opinion, Mr. Droutsas later tabled the amendment 547, which includes civil society suggestions and clearly addresses the anti-competitive risk raised by specialised services. Let's hope Droutsas' input, with the unconditional support of Mrs. Trautmann, can become the firm and official position of the S&D group as a whole, in order to have a powerful counterbalance to the unacceptable positions entrenched so far by Pilar del Castillo Vera, and endorsed by Jens Rohde.
In the wake of the civil society organisations' calls and the amount of amendments tabled in defence of Net neutrality, it would be completely unacceptable if the members of ITRE committee were to capitulate in the face of the telecom lobby. The European Parliament must bring comprehensive protections to Net neutrality, so as to protect freedom of expression and promote innovation in the digital economy.
Next four weeks will thereby determine the fate of Net neutrality in Europe; every European citizen can act and have an actual influence on the evolution of this file, by getting in touch with their MEPs and calling on them to bring comprehensive protections to the free Internet. To get on board, please visit the campaign website savetheinternet.eu.
By Miriam Artino, in charge of legal and political analysis for La Quadrature du Net
December
12
2013
On September 11th, the European Commission adopted an important legislative package geared to achieve the European Single Market of telecommunication and build thereby a connected continent.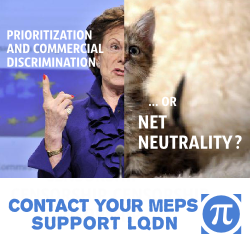 Since this summer La Quadrature du Net and others have tried to raise attention to the threats contained in the proposal of the European Commission, especially concerning the protection of the Net neutrality principle, which the legislative proposal claims to defend in a deceiving manner1.
This dossier is now on the table of the European Parliament, which is forced to work and make decisions under the pressure of a very tight calendar, conditioned by the upcoming elections and the political need – for each MEP involved in the process – to conclude their mandate with, at least, an intermediary legislative act. Unluckily, this scenario is not favourable to an in-depth, analytical and widespread debate on the different and relevant aspects of the proposal, which is quite technical in nature.
Such a haste carries a high risk of disregard for the position of civil society organizations2, whose contribution would be absolutely crucial to reach a decision based not purely on economic interests, but also on the defense of the freedom and rights of European citizens.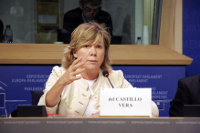 Del Castillo Vera
Pilar del Castillo Vera (EPP - Spain), Chair of the European Internet Foundation3 is the rapporteur appointed within the European Parliament on that file. Her draft report was considered during an extraordinary meeting of the "Industry" (ITRE) Committee, held in Strasbourg on December 9th. Unluckily, the choice of the French seat, instead of the Belgian one, to hold this important step of the procedure4, resulted de facto in a not-fully-transparent debate: no video has been distributed on the European Parliament website, which is apparently due to the absence of dedicated equipments in Strasbourg seat5.
In addition to the non-trivial dysfunctions observed in the process, we've already pointed out how the del Castillo's draft report disregards all the concerns voiced by civil society since last summer. The rapporteur's refusal to amend sensitive provisions – such as the definition of "specialised services" – would result de facto in inflicting a mortal blow to the Net neutrality principle.
Until next Tuesday, on December 17th, MEPs have the opportunity to table amendments on the proposal of the European Commission and guarantee that EU citizens will be able to exert their freedom of expression and information on the Net. As a citizen platform, La Quadrature du Net provides the PiPhone, a web tool allowing to call Members of the ITRE Committee free of charge, to urge them to include in the final report an uncompromising vision of Net neutrality.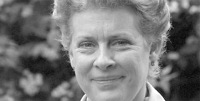 Catherine Trautmann
We feel confident that, with the active support of the shadow rapporteurs, the proposal of the European Commission could be fixed in its critical points. In particular, we welcome Mrs Trautmann's (S&D - France) recent declarations at the annual conference of the European Competitive Telecommunication Association, which took place in Brussels on December 3rd. She said she wants to improve the definition of specialised services and obligate the Internet access providers to develop their activities within their networks.
There is good opportunity for this to become the position of the European Parliament. If not, the Net neutrality principle will be undermined and the morphology of our communications and the nature of the information we will be able to access and impart would radically change.
Protecting and defending the Net neutrality principle means thereby allowing the Internet to actively contribute to the functioning of modern democracies and protect citizens against any sorts of discrimination and abuse. If the foundations of that principle are – even barely – compromised, private stakeholders will hamper the normal and natural functioning of the Internet commons – whose rules would be decided by commercial and business logics.
By Miriam Artino, in charge of legal and political analysis for La Quadrature du Net
November
21
2013
by Jérémie Zimmermann
Snowden revelations shed light on facts that force us to ask ourselves important questions and to take action that might be essential for the future of our online societies and for the very structure of our political systems.
These documents confirm what many hackers and citizens were suspecting: a generalized surveillance by the NSA and other intelligence services of about any personal communications over the Internet. What was a few month ago often dismissed as "conspiracy theory" or "paranoïa" turns out to be actually quite far from the crude reality.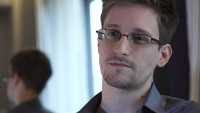 Edward Snowden
The most important fact we've learned from the Snowden revelations is the massive aspect of the surveillance: The figure of 97 billions elements of information collected for the month of March 2013 alone (only for the PRISM program that is only one program of the NSA!) gives a view of how global is the spying on citizens of the world. The poor defense of the US administration that "don't worry, only non-US citizens are targeted" has to be balanced by the fact that targeting is determined by an assessment of "at least 51% chance of non-foreignness", basically tossing a coin plus 1%… If you happen to know someone who happens to know someone who might be doing something considered wrong, then it is likely that all your personal communications are being spied upon. Whether you're a journalist attempting to protect your sources, a lawyer or a doctor protecting medical secret, a politician, etc. then you are in.
The other most meaningful fact is the active collaboration of Google, Facebook, Apple, Microsoft and such giant Internet corporations: Whether they are forced to cooperate by the secret implementation of a law and a court operating in secret or do it willfully does not matter much. What matters is that it is now obvious that these companies are mere extensions of US intelligence agencies gone completely out of control, in a paranoïd drift that endangers the civil liberties of citizens all around the world. By using their services and products anyone is exposed to becoming transparent, listened at, looked at, every keystroke potentially recorded.The PRISM revelations tell us that these companies, their products and services cannot be trusted. They illustrate what free/libre software advocates and other defenders of freedoms online have been saying for a long time: the very technological and economic models of these centralized services turn them into gigantic spying machines. The very nature of these closed-source centralized software and systems turn them into instruments of control.
Also of primary importance is the sabotage of every commercial security product providing encryption technology. 250M$/y were spent in the "Bullrun" program to weaken commercial cryptography, practically leaving open holes in the whole world's security infrastructure, whether it's checking your email, communicating with an administration or a company, shopping or online banking.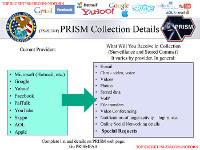 PRISM Collection Details
Finally, and to dismiss any attempt at justifying mass surveillance by the argument that it might be efficient and proportionate in fighting terrorism, we learned that the NSA spied upon the communications of Petrobras, the main Brazilian energy company, and upon the personal communication of Dilma Rousseff, the Brazilian president herself. Furthermore, the figures published for data collected in various democratic countries demonstrate that it was the society as a whole that was an object of surveillance. It is now obvious that this massive globalized surveillance is also used for economic intelligence and political surveillance, in order to serve the interests of the US and its corporations.
All these elements taken together tell us a lot about the current state of technology and the link between tech companies and the US government. We should now be asking ourselves how to regain control over our personal communications and data, how to evade unjustifiable massive surveillance and how to regain our digital sovereignty.
Building an alternative to this orwellian surveillance will for sure take time. But it is an endeavour that must be undertaken for the sake of future societies where our fundamental right to privacy will mean something. It is an endeavour of political and legislative nature indeed, but also technological, and (if not mostly) social.
On a purely political side, it is obvious that US law must change and that the US citizens must regain control over the NSA. The fact that whole parts of public policies, a special court, its decisions and special interpretations of the law are kept secret from the public isn't compatible with a democratic society abiding by the rule of law and the separation of powers. For us, mere citizens of "more than 51% foreignness" to the US, it might be an objective out of reach… all we can do is to increase political pressure on the US government and help US activists working towards it.
Here in the EU, Snowden's revelations call for a strong political reaction from policymakers, who so far have been very tame… For instance, as each and every obligation allowing the "Safe Harbour" – the agreement that exonerates US companies from abiding by the EU law regarding protection of personal data – has obviously been breached, the EU is now technically able to revoke it. This would allow to negotiate a new agreement with an upper hand for the EU, while slapping hardly US companies responsible for surveillance (which could in turn benefit EU companies). Such a bold political move seems so far nowhere in sight.
We must also urge policymakers to enact a strong effective protection of our personal data. The data protection regulation currently being debated in the EU parliament, risks to be voided of its substance, under deep influence by the very same companies caught red-handed with engaging in massive surveillance. Citizens must invite themselves in this public debate, to ensure that strong barriers will be put to the export of their data to foreign jurisdictions where they are not safe, and that effective tools will be put in their hands to gain back control over their personal data and communications.
On another hand EU citizens must demand from their policymakers new legal protections for whistleblowers and for freedom of expression and communication in general, as the persecution of Manning, Assange, and now Snowden show that such actions which are obviously of general interest are being taken at a tremendously disproportionate cost for their own lives.
Lastly we must urge our policymakers, in the EU and in various Member States to enact strong industrial policies that encourage, promote and fund technologies that liberate individuals rather than technologies that control and spy on them.
This technological aspect is key. We now have a clear view of the design patterns for technologies that control individuals: centralized services (based on aggregating as much data as possible), closed down proprietary software and systems, and unreliable encryption where trust is left in the hands of third parties. All these patterns lead to technologies that expropriate us from our personal data, and leave our communications at the mercy of the NSA, its partners and its hundred of private contractants.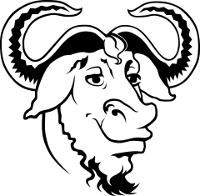 On the other hand, Snowden revelations give us a vivid illustration that Richard Stallman and others have been right for all these years. We actually have on the table already the design patterns for technologies that instead of controlling individuals can make them more free:
Decentralized services: Ideally hosting our data ourselves, or at least at the human scale of a bunch of friends, a company, a university, an association, a community etc. It is at this price that we will not participate in forming aggregates making these companies tremendously powerful and structurally part of the surveillance state.
Free/libre software: By giving to the whole world the same freedoms that its initial author has on it, it is the only way for humans to have a potentiality to control their machine, and not the other way around. Free software turns the sharing of knowledge and skills into digital common goods. As "Bullrun" shows, cryptography and other security tools that are not built according to the principles of free software can never be trusted, period. (The question of getting access to the specifications of the hardware we run this software on has indeed to be asked, as the increasing use of black-boxed hardware make it easy to insert backdoors that may be used against us. Government agencies could force manufacturers to disclose key specifications. Maybe we can someday build open hardware we can trust…)
End-to-end encryption where mathematics guarantee that only the user and the people he or she communicates with will be able to access and read the content of their communications, with the exclusion of third parties such as Google, Facebook, Skype, Apple, etc. This implies that users can get to understand the core concepts and get to manage their keys, which, we've seen in the last decades is not as obvious as it sounds…
So in the end, the political and the technological dimensions of building a world where technology will make users and societies more free rather than controlling and spying on them could maybe in practice only be articulated through a third, social dimension.
It is probably only if we manage to build a momentum in order to guide our colleagues, friends and society as a whole to understand why it is crucial to leave the centralized, closed-down services and products and shift to technologies that liberate, only if we manage to put enough pressure on policy-makers, only if we, as individuals and communities begin to care about the underlying architectural principles of our communication infrastructure and technologies, that we can achieve this objective. It may sound difficult, but it is not unachievable, as this is probably one of the most crucial undertakings for the future of our societies one in which we all have a part to play.
jz
Reposted by
cheg00
Could not load more posts
Maybe Soup is currently being updated? I'll try again automatically in a few seconds...
You've reached the end.